For three decades, Dale was the president and CEO of Chip Off the Block, a marketing communications and entertainment services firm assisting companies across the country. A Master Ventriloquist as well as a public relations and marketing professional, Dale's unique and effective use of ventriloquist puppets in the business world has been the focus of articles in the Wall Street Journal, USA Today, Nation's Business, Time and many other trade and consumer publications.
In addition, he has appeared on Good Morning America, ABC World News Tonight, CBS This Morning and a variety of other news and talk show programs.
Dale's unique use of ventriloquism as a serious communications tool led to his being selected Ventriloquist of the Year at the 15th Annual International Ventriloquist Convention. In addition he has worked as the opening act for other entertainers and has appeared at the MGM Grand in Las Vegas and other venues across the country.
Business owner, marketing professional, author, keynote speaker, entertainer, award winning ventriloquist … Dale offers experience, professionalism and a unique, effective method of communication. Let Dale help make your next convention or meeting a truly special and memorable event.
High Resolution Images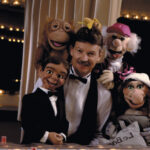 TIFF (Zip)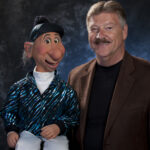 TIFF (zip)