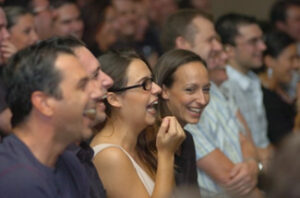 Nationally acclaimed humorist, master ventriloquist and keynote speaker Dale Brown offers an entertaining, high-energy program aimed at helping you multiply accomplishments; maintain focus on what's really important; keep stress in check, and; help those around you to become more productive and successful.
Do you want to accomplish more in less time, while at work? Are there activities or hobbies you've always wanted to get involved in, places you've wanted to go, lifestyles you've wanted to change, professional aspirations you want to reach, but never seem to have the time, energy or techniques needed to initiate or complete your goals?
Dale offers practical information on how you can use goal setting to:
improve productivity and multiply your accomplishments.
deal with change.
help avoid "dropping the ball" to sustain peak customer service.
maintain focus on what's really important, while keeping stress in check.
help others become more productive and successful.
…or as he puts it, this is a program about "How to Get From Where You Are to Where You Want to Be."
Go to the home page to view the demo video of this program. In post-seminar evaluations, this program consistently receives "Excellent" ratings from more than 95 percent of participants. Dale's keynotes provide an opportunity to laugh, to learn and to begin on the journey of turning dreams into goals, and goals into action. In addition, Dale offers after dinner entertainment that will have your audience members laughing until their sides hurt.
Dale's Biography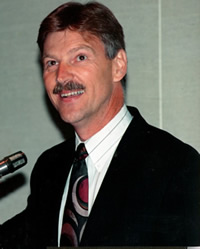 Dale is president of Brown & Martin, Inc., a public relations and marketing communications firm serving companies across the country. A Master Ventriloquist as well as a public relations and marketing professional, Dale's unique and effective use of ventriloquist puppets in the business world has been the focus of articles in the Wall Street Journal, USA Today, Nation's Business, Time and many other trade and consumer publications. In addition, he has appeared on Good Morning America, ABC World News Tonight, CBS This Morning and a variety of other news and talk show programs. His "goal setting" keynote addresses and seminars have been presented to convention and meeting audiences throughout the United States and Canada.
Dale's unique use of ventriloquism as a serious communications tool led to his being selected Ventriloquist of the Year at the 15th Annual International Ventriloquist Convention. In addition he has worked as the opening act for other entertainers and has appeared at the MGM Grand in Las Vegas and other venues across the country.
Business owner, marketing professional, author, keynote speaker, entertainer, award winning ventriloquist … Dale offers experience, professionalism and a unique, effective method of communication.
Let Dale help make your next convention or meeting a truly special and memorable event.Dale provides special keynotes for teacher and educators.latest Nike Sneakers | Nike SB Blazer Mid Surfaces in Bubble Gum Pink, LLC Black Gum – Nike SB Blazer Mid Surfaces in Bubble Gum Pink