(If you aren't a ventriloquist, quit reading – you won't get the inside jokes (and there are many!) on these pages.)
An Evening with Jeff Dunham
My daughter Lauren waits for Jeff to finish packing after the show.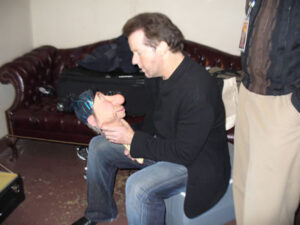 Jeff examines Dale's new Selberg figure, Louie the Jockey.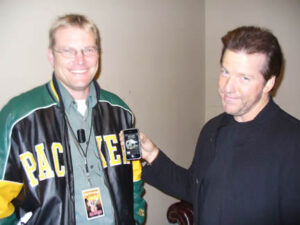 Our good friend and Packer fan Dan Geoden, (left) accompanied us to Jeff's show. Jeff couldn't help from displaying his Texas roots by good-naturedly pointing out that the Cowboys had defeated the Packers that night.